Antiquariat Peter Enger
Böhlstrasse 30
67433 Neustadt/W.
Antiquariat für alte Stiche aus sechs Jahrhunderten.
( Holzschnitte, Kupferstiche, Stahlstiche, Lithographien, Aquatinten, Handzeichnungen ..)
Haben Sie einen besonderen Wunsch-fragen Sie uns !!!
Vielen Dank für Ihren Besuch in unserem Shop. 
 Vergleichen Sie diesen original alten Kupferstich bitte nicht mit den wertlosen Neudrucken, die ebenfalls bei EBAY angeboten werden!
Original
copper engraving by
Bertius
ca. 1616
 Original  Kupferstich 
aus Bertius
ca. 1616
MENTZ
Gesamtansicht auf Mainz mit Blick über den Rhein.
Schöner fester Druck.
Rückentext schlägt schwach durch.
Da der Druckstock nicht mittig aufgesetzt worden ist, re. knapper Rand.
Re. oben kleiner restaurierter Einriß.
Rheinland-Pfalz.
( Weiterer Text : siehe Foto !! )
( Look at the foto !! )
    Bildgröße : 13,3 x 18,5 cm
Size : 13,3 x 18,5 cm
Blattgröße : 18,3 x 22 cm
complete sheet : 18,3 x 22 cm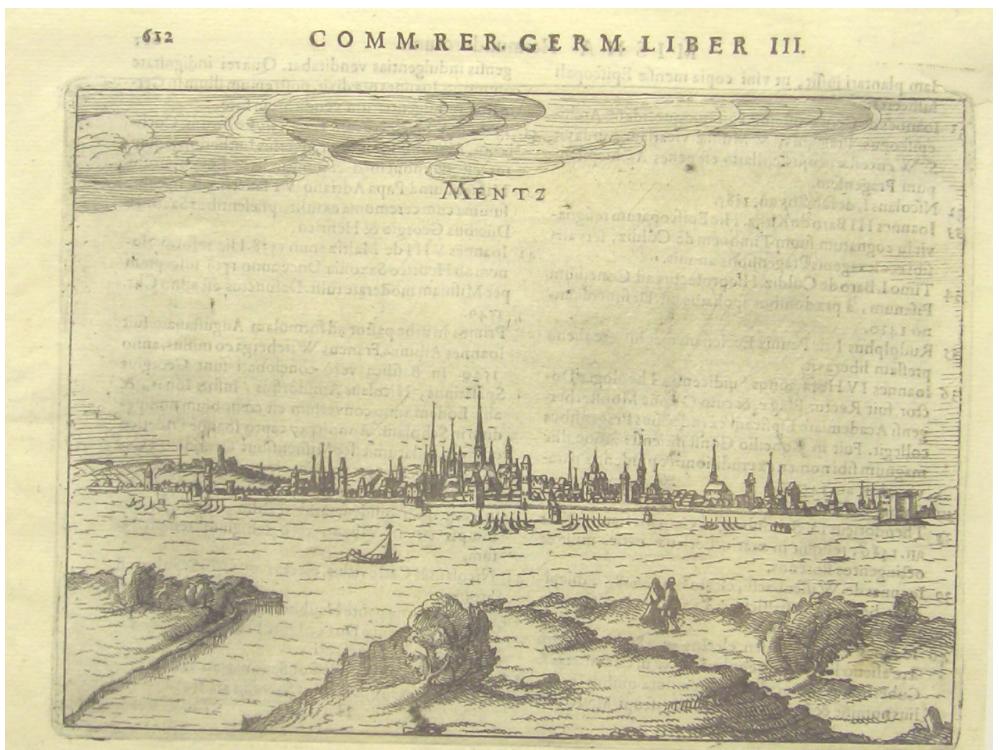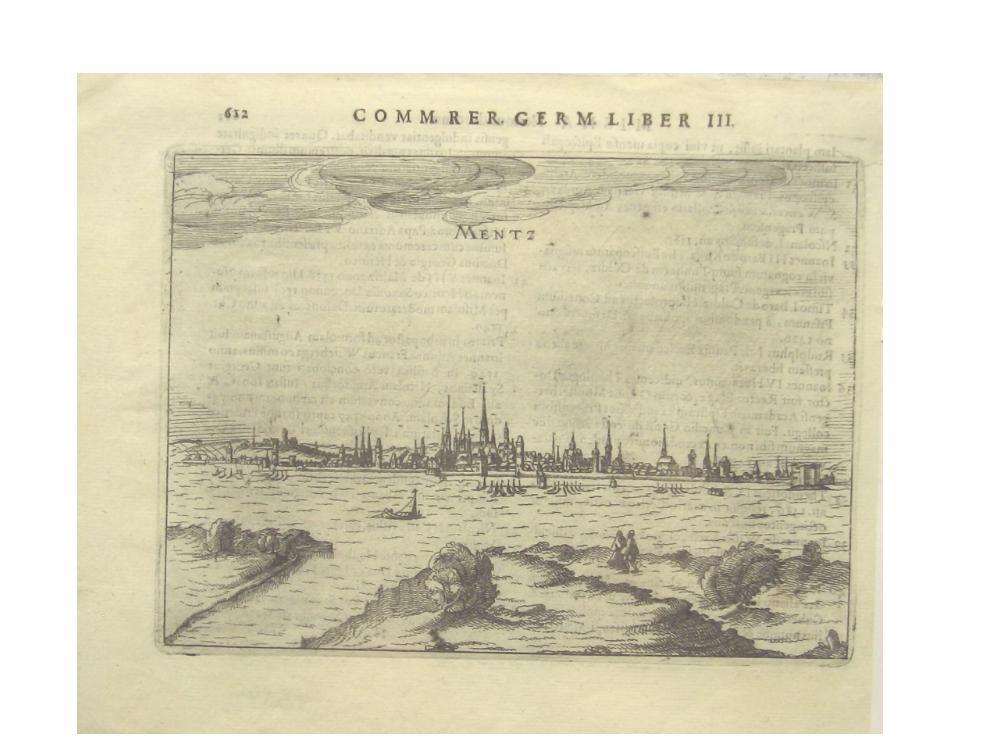 Gut erhaltenes und dekoratives Blatt.
Good condition and decorative.
Wir handeln nur mit Originalen,
nicht mit Nachdrucken und Reprints.
We only deal with originals, not with reprints.
Email-Anfragen, ob es sich bei dem Angebot um ein Original handelt, werden ab sofort nicht mehr beantwortet!
In jedem Angebot wird darauf hingewiesen, "Wir handeln nur mit Originalen".
Wir bitten um Ihr Verständnis.
The email inquiries whether it concerns with the offer an original are answered from now on no more!
In every offer it is pointed out to it, " We act only with originals ".
We ask for your understanding.
Zur Abwicklung des Geschäfts benötigen wir unbedingt die Artikelnummer auf der Überweisung.
For the winding up of the business we need absolutely the article number on the transfer.
Nur nach vollstaendiger Bezahlung erfolgt der Versand.
Only after entire payment the shipping occurs.
Wir bitten Sie höflich, das Zahlungsziel von 10 Tagen einzuhalten.
We ask you politely to keep to the payment purpose of 10 days.
Wer dies nicht akzeptiert, ist von der Auktion ausgeschlossen.
Who does not accept this, is excluded from the auction.
Bitte beachten Sie auch unsere anderen Shopangebote!!
Please have a look at our shop!!
Versandkosten
Shipping costs
Spain EURO 20,00, 1 KG
Italy EURO 20,00, 1 KG
Portugal EURO 22,00, 1 KG
Austria EURO 17,00 1 KG
Belgien EURO 17,00, 1 KG
USA EURO 35,00 1 KG
Germany EURO 8,00 until 20 KG
Polen EURO 23,00 1 KG
Other Countries please ask.
Andere Länder bitte erfragen .
Unsere Bewertungen sprechen für uns!